Camp Simcha is there for parents with babies born very prematurely or seriously ill, offering services such as breast milk pumps and parking vouchers to sibling support or a night nurse for when they get home.
For most families we hope this will be a short-term support service to get them through those first few months. However, having Camp Simcha on hand from the outset means we can be there for families going forward – with our full range of services – if their needs are more long-term.
In addition, through our partnership with the charity Bliss, we can offer parents who have had a very premature or seriously ill baby, the help and advice of our UCLH midwife, nurse and nurse educator Caroline Dux in those first few weeks after they bring their baby home.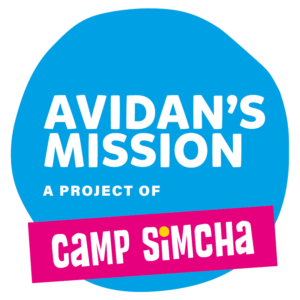 Avidan's Mission was set up to support the funding towards Camp Simcha's Special Care Baby Project.
Nathaniel and Avidan were little twin boys born to Gabriella and Eitan Freilich at 28 weeks. Following 110 days in hospital Nathaniel came home, a happy, healthy child. His little brother Avidan unfortunately passed away at just five weeks old. But his mission remained clear to his parents– the experience showed them how much more could be done to assist families in similar circumstances – a mission which is sadly required all too often for UK families.